Understanding Alzheimer's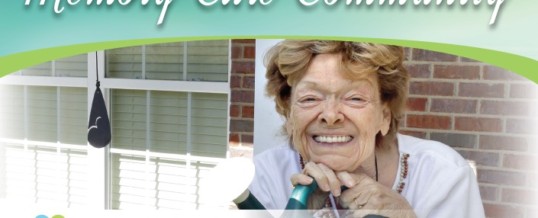 Alzheimer's Overview
Dementia is the impairment of two or more areas of cognitive function; for example, the ability to form short-term memories, engage in coherent language exchanges, and manage daily tasks can be affected with the onset and progression of dementia. There are various forms of dementia, with Alzheimer's disease contributing to the majority of diagnosed cases. The common factor present in all forms of dementia is a neurological decline that results in a series of cognitive, physical, and behavioral changes that can hinder one's independence.
Everyone experiences acute memory lapses at some point or another throughout the aging process. This occurs when a name is forgotten or an item is misplaced. Occasional memory lapses are not equivalent to dementia, however. With dementia, impairments become chronic and progressively limit one's ability to manage situations in which they were once independent. Some symptoms of dementia include memory loss, disorientation, language processing challenges, lapses in judgment, skewed perception, loss of concentration, and difficulty routine tasks.
Stages of Alzheimer's
The Alzheimer's Association describes three stages in which the disease progresses along with common symptoms and behaviors that may occur at each stage. It is important to note that symptoms can overlap between stages and symptoms may vary based on individual diagnoses.
Early Stage (mild) – challenges with words or names, challenges with social or work-related tasks, forgetting content just read, losing items, and struggles with planning and organizing.
Middle Stage (moderate) – increased forgetfulness, mood swings, loss of recall of significant information, confusion of day/time, challenges with selecting seasonally appropriate clothing, incontinence, sleep issues, wandering, personality and behavioral changes, compulsive or repetitive behavior, suspiciousness, and delusions.
Late Stage (severe) – loss of ability to care for oneself independently, loss of awareness of recent events and surroundings, loss of ability to walk/sit or swallow, difficulty communicating, and becoming prone to infections.
If you notice yourself or your loved one(s) exhibiting any combination of the signs or symptoms related to dementia, it's important to seek timely medical advice. Early planning and intervention coupled with proper care can slow the progression of one's cognitive decline. We stand up to dementia with a person-centered approach to care and activities at Meadowthorpe Assisted Living and Memory Care. Our ultimate goal is to ensure our residents have the best quality of life throughout all stages of dementia and the aging process. Our community care team is committed to going above and beyond the norm by customizing, designing, and managing care plans and activities based on the needs and interests of every resident in our community. Our residents are loved, challenged, engaged, and empowered!
If you would like to take a tour of the community, participate in an activity, or have a meal with us, please contact us today!
https://meadowthorpe.com/wp-content/uploads/2020/01/understanding-alzheimers-article.jpg
218
538
Meadowthorpe
https://meadowthorpe.com/wp-content/uploads/2019/12/meadowthorpe-logo-2.png
Meadowthorpe
2019-07-30 10:25:06
2020-02-07 12:05:16
Understanding Alzheimer's