Senior Care Experts on How Training & Exercise Help Alzheimer's Patients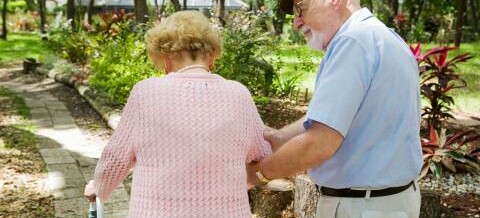 When loved ones suffer from dementia or Alzheimer's disease, it often takes a huge toll on the entire family. After all, this disease robs patients of their memories and minds while their decreasing mobility and putting them at a higher risk of falls. That's why Meadowthorpe Assisted Living has created a new senior care facility for Alzheimer's patients in Lexington, KY, that offers training and exercise to improve their memories. Here, they explain how these activities help prevent cognitive decline.Senior Care:
3 Benefits of Training & Exercise for Alzheimer's Patients
1. Improve Self-Care
Helping patients exercise and train their brain can significantly improve their self-care capabilities. For instance, many patients struggle to get dressed themselves or shower alone because the disease results in a loss of mobility and strength. Fortunately, they can perform exercises each day that target and strengthen the muscles necessary to complete these tasks. With regular practice and exercise, patients are often able to improve their range of motion, endurance, and cognition, all of which are necessary to complete daily activities.
2. Enhance Cognitive Function
senior careExercising and training can also enhance seniors' ability to think and solve problems. In fact, these practices can even improve sustained attention and visual memory. Brain training can help the mind become stronger because it allows patients to create new neural pathways. They can then practice using those neural pathways by thinking logically, solving puzzles, and playing other games. This improves their overall cognitive function and helps them solve real-world problems later on.
3. Decrease the Risk of Falls
Patients with Alzheimer's are often at increased risk of falls, largely as a result of the decreased mobility and strength that result from the disease. However, with regular exercise, they are much less likely to end up in the hospital due to a fall. This is because their muscles are strengthened, and, perhaps most importantly, their balance significantly improves with training.
In their new memory care facility, Meadowthorpe Assisted Living takes a person-first approach to care. They understand the need for patients to gain a sense of belonging, which is why they focus on personalized attention and community.
If a loved one in your family suffers from Alzheimer's disease, reach out to the trusted and compassionate team at Meadowthorpe Assisted Living. With their new senior care facility, this assisted living community focuses on helping patients regain a sense of normalcy in their lives. If you have any questions, contact a trusted team member by calling (859) 878-1300.

https://meadowthorpe.com/wp-content/uploads/2020/01/ky-senior-care-480x218-1.jpg
218
480
Meadowthorpe
https://meadowthorpe.com/wp-content/uploads/2019/12/meadowthorpe-logo-2.png
Meadowthorpe
2018-12-16 19:48:57
2020-02-07 12:06:25
Senior Care Experts on How Training & Exercise Help Alzheimer's Patients