5 Factors to Consider When Choosing a Senior Living Facility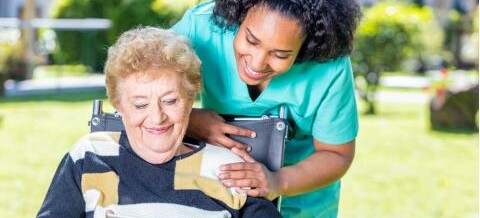 Choosing the right senior living facility for a loved one may be one of the most significant decisions you'll make in life. With so many questions to ask and a variety of features to consider, it's easy for the process to get confusing.
To make matters more manageable, let's take a look at a few of the top factors to consider before making the final call:
Location: Where a facility is located is key. Keep ease of visitation in mind—is it close enough so that friends and family have access to it without too much trouble? Additionally, take note of the setting of a facility, whether it be urban, rural, or something in between.
Staff: To make the most out of a family member's stay in a senior living facility, positive staff relationships are crucial. Referrals and testimonials will cover this aspect to some degree, but the best way to know how closely and effectively a team works with their residents will be through introductory visits and face-to-face discussions.
Capabilities: There's also the question of what a staff can handle. Determine the level of care your family member needs and compare and contrast it with a facility's skills. Access to emergency services and caregivers is paramount, as is verifying the safety and security of the grounds.
Amenities & Activities: What sort of features does your ideal senior living facility offer? Are you looking for a simple setting with the basic comforts of home, or would you prefer a facility that goes above and beyond with its amenities and entertainment options? Available activities could also sway your decision, so check event calendars and schedules for an idea of what to expect.
Mission Statement: Above all else, you want a senior living facility with a mission statement and overall purpose that aligns with the values you and your family hold dear. Research each option's approach to senior care and compile a list of questions to help further determine their unique attitudes and beliefs.
As long as you don't rush the decision, you and your family can look forward to quality time spent at a caring and versatile new home. For people in the Lexington, KY, area, Meadowthorpe Assisted Living is the leading source for senior support. Visit them for more on their lifestyle options and give them a call at (859) 878-1300.
https://meadowthorpe.com/wp-content/uploads/2020/01/lexington-senior-living-facility-480x218-1.jpg
218
480
Meadowthorpe
https://meadowthorpe.com/wp-content/uploads/2019/12/meadowthorpe-logo-2.png
Meadowthorpe
2018-11-16 19:47:19
2020-02-07 12:06:31
5 Factors to Consider When Choosing a Senior Living Facility