4 Ways Social Interaction Is Vital to Elderly Care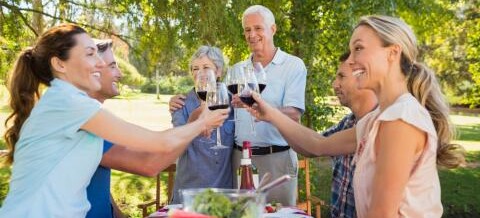 When you think of what an assisted living community provides, social interaction might not be the first thing that comes to mind. However, this is just as important as the physical benefits of elderly care. The caregivers at Meadowthorpe Assisted Living in Lexington, KY, offer socialization for those under their care, which they've found to have considerable advantages.
Social interaction helps prevent isolation and the dangers that come with it, in turn providing a few key benefits:
Mental Health: It's no mystery that isolation is one of the most significant causes of depression in the elderly. Loneliness can quickly make a person feel that their life has no purpose, leading to feelings of despair and sadness. When they socialize, seniors feel loved and needed, which leads to a healthier mental state.
Connectivity & Accountability: When they are connected to others, seniors are more inclined to keep up with their grooming, clean, and stay active. Having friends and loved ones also gives them a reason to stay well. For example, a senior getting together with friends is more likely to bathe and get dressed than someone who will be home alone all day.
Sense of Belonging: Senior living can be tough, as the elderly are more susceptible to loss than younger generations. Having access to caregivers and peers helps them foster new bonds and friendships, leaving them with a sense of belonging even if they've experienced a recent loss.
Physical Health: Spending time with others helps keep seniors active, as they feel motivated to get out of the house and try something new. They are also more likely to eat regularly if they spend their mealtimes with friends.
As seniors age, physical and mental limitations make it more difficult for them to socialize with others. Meadowthorpe Assisted Living can give your loved one the benefits of social interaction, among others. They offer a range of services to fit your elderly care needs, customized just for you. Call them at (859) 878-1300 to talk with a caregiver about the best plan for your loved one.
If you would like to take a tour of the community, participate in an activity, or have a meal with us, please contact us today!
https://meadowthorpe.com/wp-content/uploads/2020/01/senior-living-480x218-1.jpg
218
480
Meadowthorpe
https://meadowthorpe.com/wp-content/uploads/2019/12/meadowthorpe-logo-2.png
Meadowthorpe
2018-08-16 19:44:36
2020-02-07 12:06:53
4 Ways Social Interaction Is Vital to Elderly Care