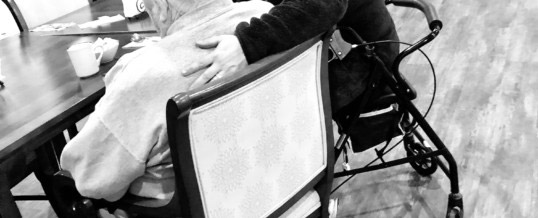 Making the decision to seek assisted living can be extremely difficult for you and your loved one(s). Knowing when it may be time for a transition can assist in the process. Use this questionnaire to see if it might be time to seek an assisted living community for someone you love.
Do you notice mom/dad wearing the same clothes from day to day?
Has your loved one lost weight due to lack of eating properly?
Has there been an increase in urinary tract infections resulting from your loved one not
consuming enough liquid?
Does your loved one need assistance with dressing, bathing, hygiene, toileting, or transferring?
Are you exhausted from providing care for your loved one(s) and don't know what else you can do?
Is one or more of your parents using the microwave to "cook" every meal?
Are overdrafts and late notices beginning to pop up?
Is your loved one taking their medication improperly as a result of forgetfulness?
Is the physical demand of keeping up with housekeeping too much for your loved one?
Are falls becoming more prevalent?
Has your loved one recently been discharged from hospital rehabilitation, yet you are unsure
whether or not they are able to take care of themself without assistance?
If you answered yes to any of these questions, Meadowthorpe Assisted Living might just be the right community for your loved one(s)!
If you would like to take a tour of the community, participate in an activity, or have a meal with us, please contact us today!
https://meadowthorpe.com/wp-content/uploads/2020/01/assisted-living-transition.jpg
218
538
Meadowthorpe
https://meadowthorpe.com/wp-content/uploads/2019/12/meadowthorpe-logo-2.png
Meadowthorpe
2019-05-24 10:27:49
2020-02-07 12:05:33
Is it Time for a Transition to Assisted Living?