3 Qualities of an Excellent Memory Care Community for Seniors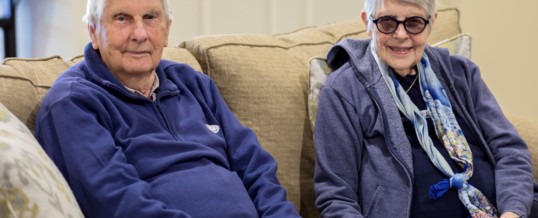 When a loved one has been diagnosed with dementia, it is important to carefully consider options for their long-term care to ensure their highest quality of life. In addition to them receiving specialized dementia care, placing them in the right living environment can slow down the progression of their cognitive impairment. This is why many people seek out residential facilities that specialize in memory care. These senior living communities keep residents safe and allow them to maintain their quality of life, even as their condition worsens. However, every community is different, and it can be challenging to choose the best fit for your loved one. Below are some specific qualities to look for.
Top Characteristics of a Reputable Memory Care Facility
1. Low Staff-to-Resident Ratio
The fewer residents that each caregiver is responsible for, the higher quality care you can expect your loved one to receive. The staff will be more attentive to everyone's individual needs, and residents won't be left waiting for help or sitting in front of a television for hours at a time. It's also important that caregivers are available around the clock.
2. Personalized Approach to Care
Both your loved one and their family members should feel comfortable with the community that is chosen. A community that takes a personalized approach to care is essential because this means they will get to know each resident on a more personal level. By asking for input from family, the staff can design a customized care plan most suitable to a resident's unique needs and goals.
3. Activities That Preserve Autonomy & Dignity
Make sure the memory care community you decide on offers daily activities your loved one will enjoy. This is vital for helping residents preserve their independence and dignity as much as possible. Activity calendars should be full of programs that will promote socialization, make residents feel empowered, keep them engaged, and provide therapeutic benefits.
Meadowthorpe Assisted Living & Memory Care offers all of this and more. Our memory care residents enjoy a 6:1 care ratio to ensure their individual needs are consistently met, allowing them to receive the attention they deserve and often require.
If you would like to take a tour of the community, participate in an activity, or have a meal with us, please contact us today!
https://meadowthorpe.com/wp-content/uploads/2020/01/memory-care-community.jpg
218
538
Meadowthorpe
https://meadowthorpe.com/wp-content/uploads/2019/12/meadowthorpe-logo-2.png
Meadowthorpe
2019-10-17 10:14:27
2020-02-07 12:04:38
3 Qualities of an Excellent Memory Care Community for Seniors