3 Reasons Socialization Is Crucial for Senior Care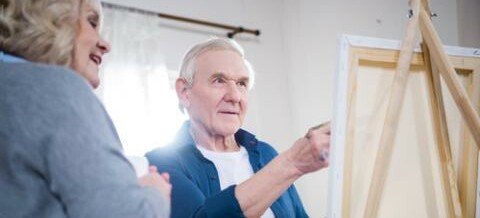 Senior Care Professionals Share 3 Benefits of Socialization
1. Enhanced Physical Health
Senior CareWhen seniors spend time with others, they're more likely to remain healthy throughout this part of their lives. This isn't mere speculation – studies confirm it. When older adults participate in social activities, they're also more inclined to monitor their own health, seeking medical assistance for conditions that they might otherwise dismiss.
2. Better Mental Health
Socialization also provides seniors with mental health benefits. For all people, an active social life has been shown to reduce the odds of developing conditions like depression. It can also slow the rate of cognitive decline that tends to occur later in life. Socializing with others allows your loved one to stay sharp for years.
3. Improved Quality of Life
Elderly care professionals want their residents to be as happy and positive as they can be. That's why quality facilities make a point of offering opportunities for socialization. Quite simply, when you have friends with whom you can share your thoughts and feelings on a regular basis, life is more enjoyable. You have more chances to laugh, more chances to play, and more chances to get the support you need when negative thoughts start to intrude.
If you're looking for a senior care facility that emphasizes the importance of socialization, get in touch with Meadowthorpe Assisted Living in Lexington, KY. They work hard to ensure all of their residents are given a chance to participate in social activities ideal for their abilities and tastes. Contact us online to learn more, or call (859) 878-1300.
https://meadowthorpe.com/wp-content/uploads/2020/01/senior-care-lexington-ky-480x218-1.jpg
218
480
Meadowthorpe
https://meadowthorpe.com/wp-content/uploads/2019/12/meadowthorpe-logo-2.png
Meadowthorpe
2019-02-23 19:53:34
2020-02-07 12:06:01
3 Reasons Socialization Is Crucial for Senior Care